Custom Search
The West Virginia Mountains section of the Mountain Travel Guide contains information and directions to Bike Trails, Horse Trails, ATV Trails, Cross Country Ski Trails, Waterfalls, publicly owned campgrounds, and 409 West Virginia Hiking Trails. You will also find local business information for each county listing such businesses as Bed & Breakfast, Vacation Cabin Rentals, Motels, Restaurants, Real Estate Brokers, Photographers, Home Builders and privately owned Campgrounds.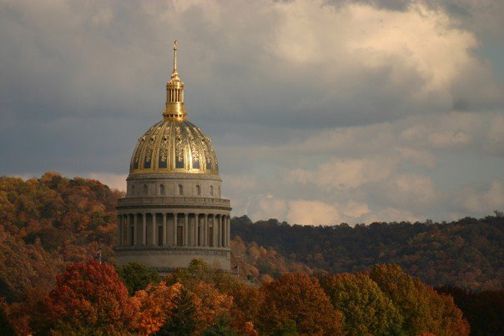 West Virginia State Capital
Photo by Stephanie Cantrell, Sutton Photography
Made in the Mountains of West Virginia
To view all the outdoor activities each of these West Virginia Mountain Counties have to offer, including hiking trails, horse trails, bike trails, atv trails, cross country ski trails, waterfalls and campgrounds please select from the counties below.