Avery County North Carolina
Beech Mountain
Pop. 310
Also Located In Watauga County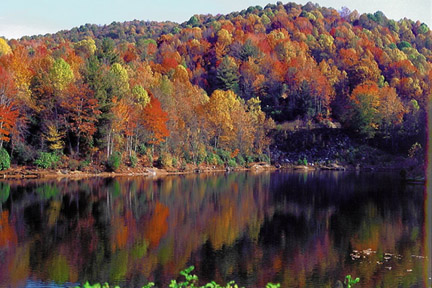 Information and Photos Provided By:
Beech Mountain Chamber of Commerce


403-A Beech Mountain Parkway, Beech Mountain, NC 28604


800-468-5506 or 828-387-9283


www.beechmtn.com
chamber@beechmtn.com




Highest town in Eastern U.S. Alt. 5506'. Temperatures rarely climb above 72 degrees. Enjoy golf, tennis, hiking, and biking in summer and the finest skiing, tubing and snowboarding in the Southeast in winter.
Beech Mountain
Beech Mountain, North Carolina is the highest incorporated town in the Eastern US just a short drive from Blue Ridge Parkway milepost 305. Follow NC Route 184 to the top and discover a mountain of things to see and do. Experience the natural wonders of our mountain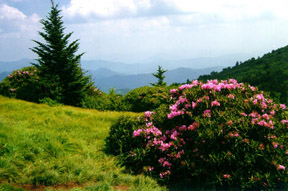 community. We have identified over 80 species of birds, more than 40 different types of trees and in excess of 160 species of wildflowers on Beech Mountain. If you are quiet you may come upon white-tailed deer, red fox, wild turkeys or a flock of Ruffed Grouse.
A former hunting ground for the Cherokee Indians, Beech Mountain was once called Klonteska, or the "pheasant". The Great Trading path that ran from Virginia to Georgia is said to have passed through Beech Mountain and the 1864 Battle of Beech Mountain during the Civil, although brief, was fought here.
Beech Mountain is a popular resort community that offers year-round activities and some of the most wonderful views in the High Country. There are no chain restaurants or hotels in Beech Mountain rather we have cozy country inns and lodges, quaint chalets, fine restaurants and unique shops. Before you leave, don't miss a visit Fred's General Mercantile, a general store that serves as the center of town life. Fred's motto is… "if we don't have it, you don't need it."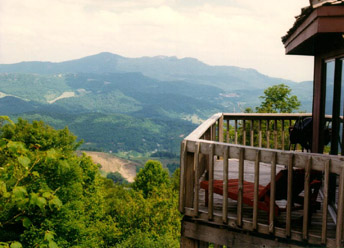 Vacationers have flocked to the mountains of North Carolina for well over 100 years to escape the heat of summer. Temperatures on Beech rarely exceed 72 degrees. In summer, leave your car behind and walk one of our hiking trails, challenge yourself to rugged mountain biking trails or drop a line into Buckeye Lake for trout and smallmouth bass. Golf, tennis and swimming privileges at the private Beech Mountain Club are available to guests staying in qualified lodging.
All-season activity on Beech Mountain continues in winter at Ski Beech for the finest skiing, tubing and snowboarding in the Southeast. Best of all, is our municipal sledding hill, next to Town Hall, always free of charge, for the little ones.
Events abound all year including the popular Winterfest, Oktoberfest, the 47th Annual 4th of July Pig Roast & Fireworks, Street Dances, free summer sunset concerts and the Beech Mountain Hill Climb - the only sports car hill climb remaining in the Southeast.
Stop by the Beech Mountain Chamber of Commerce on your way into town and pick up visitor information and maps. Let us help you start your day of exploration. Visit our website at www.beechmtn.com or give us a call at 800-468-5506.
Beech Mountain Factoids
In 1864, the Battle of Beech Mountain was fought. A squad of ten from Tennessee claiming to be Confederate Soldiers raided the area, stealing horses and shooting residents.
The first account of skiing on Beech Mountain was in the 1930's.
Several varieties of orchids can be found on Beech Mountain including the rarely seen Small Purple Fringed Orchid (Habenaria psycodes).